Ian Weisser lives in Milwaukee, Wisconsin.
You'd like him - he's a nice guy.



Korinthian Violins, owned by Ian and Korinthia Klein, is an intimate violin dealership. The store serves professionals and teachers with high-quality repairs and bow-rehairs, and high-quality instruments, bows, cases, strings, and accessories. For students, the store has great instrument rentals, and a full range of student supplies.




MILWAUKEE WITHOUT A CAR, published by Ian Weisser, has been Southeast Wisconsin's comprehensive transportation resource since 1997. The information is for commuters and visitors who have a choice of transportation options. Milwaukee Without A Car is informational - it is not political, and does not advocate any particular policy. Transportation information is highly fragmented by mode, by service, and by jurisdiction - but your trip isn't. The goal is to make your trip easier.
Hear the interview on the WUWM radio program At Ten, September 22, 2005. (Ten minutes, WMA file, 3MB)
See the story in the Milwaukee Shepherd-Express, October 1997 (Link no longer available)


Check out Ian's Tech Blog, documenting his misadventures trying to get computers to do what he wants, without proper training or tools...or apparently common sense.

U.S. ARMY RESERVE: Captain Weisser is currently the Battalion S1 with the 757 Transportation Battalion (Railway) in Milwaukee. He spent a year in Iraq 2006-2007 with the 13th Sustainment Command (Expeditionary), and earned a Bronze Star as a Battle Major in the command's G3 Operations Center. Previous assignments included two company commands in the 961st Engineer Battalion in Milwaukee, with training missions at Rodriguez Range, Korea, and Ft. Bliss, Texas. He has completed many professional training and development courses, including CAX, Antiterrorism Level II trainer, and Observer-Controller.
See the story in the Ft. McCoy Triad newspaper, June 24, 2005 (includes a picture).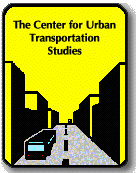 UW-MILWAUKEE CENTER FOR TRANSPORTATION STUDIES: During 2000-2002, he co-authored two research papers while working on his second bachelor's degree (B.S. Civil Engineering, 2002)
kiwinc.itgo.com - Milwaukee Without A Car
© 2008, Ian Weisser - 5852